Looking for Managed IT Solutions?
As the saying goes: Time is money. So every moment your IT systems are down, your employees are unable to work and your productivity is halted is time you're losing money.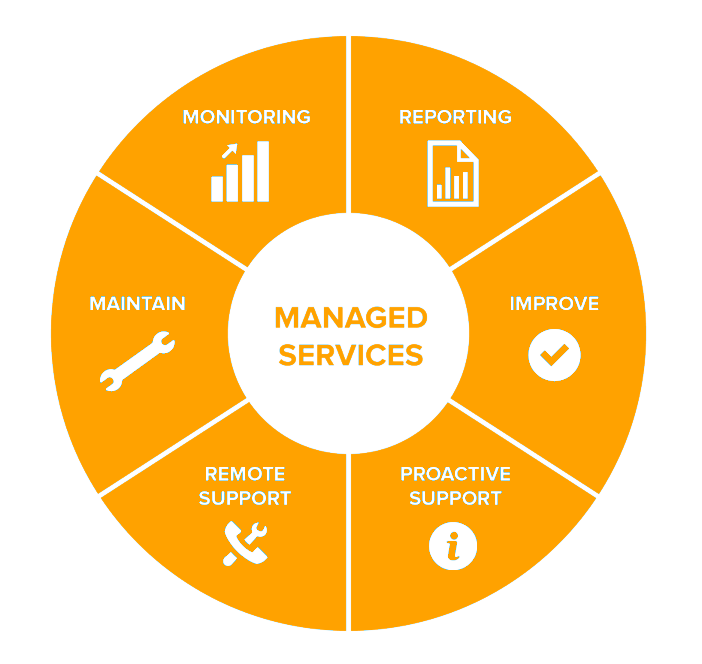 IT Consultant Services
Intelus Technology Group can provide as much or as little support as you need. Whether it be a fully equipped outsourced IT department, on demand quick and reliable service, specialists for large business IT projects or someone to simply help guide your businesses IT implementation and planning.
Intelus Technology Group is your partner to make sure your business is focused on your business, not on your IT. All done in a conscientious comprehensive and cost effective manner.
Managed IT consultant services include:
Proactive Server and Desktop Management
IT Project Consultation
Remote Support and Monitoring
Disaster Planning
On-Site Support
IT Planning and Budgeting
Cloud Services and Virtualization
Maintenance Contracts
Distributed and Long Range Wi-Fi solutions
Hosted Exchange
Virtualization
Multi-office Resource Consolidation and Integration
IT Audits and Security Assessments
Managed Services
User Training
Have a question or have customer feedback? Send us an email. We respond to all customer feedback and look forward to hearing from you!
1325 N Wilmot Rd Floor 2, Suite 200
Tucson, AZ 85712